Meditation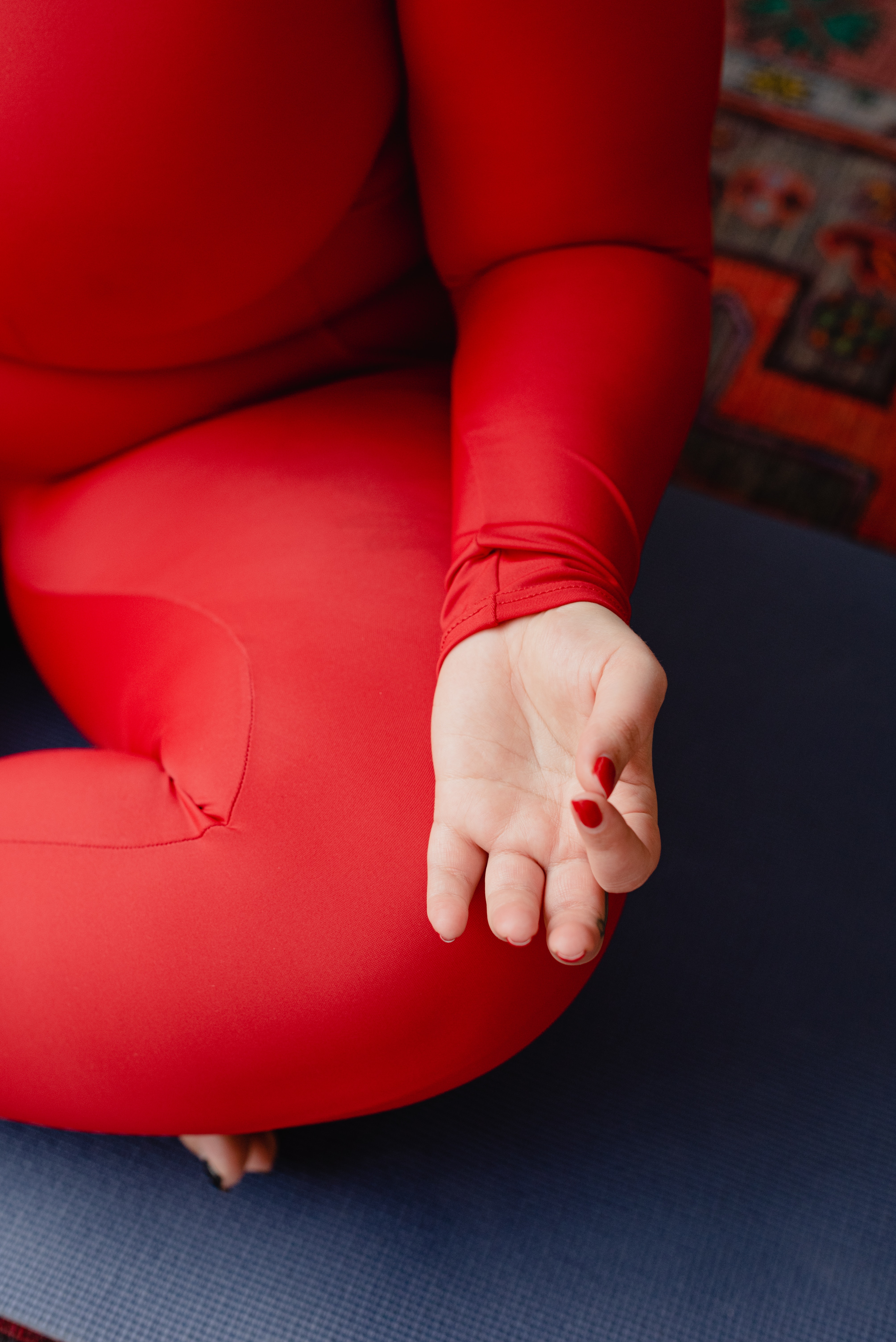 Meditation is an ancient practice that has many mental health benefits, including stress reduction, lengthening attention span, improving sleep, and enhancing self-awareness. Research shows that meditation may improve symptoms of stress-related conditions, such as Generalized Anxiety Disorder and Post Traumatic Stress Disorder. I often integrate meditation and mindfulness practices into my work with therapy clients. Everyone can benefit from learning meditation skills and building a regular, consistent meditation practice.
Meditation Classes
Interested in developing a mindful meditation practice of your own? Renteria Counseling and Wellness hosts a 4-Week Mindful Meditation Workshop Series once per quarter. Join Kayla Renteria, LPCC-S, RYT-200 for a transformative journey towards inner peace and healing with this exclusive four-week mindfulness meditation series, specially designed for individuals with mental health concerns, substance abuse, and trauma histories. Each session will focus on cultivating self-awareness, managing stress, and fostering resilience in a safe and supportive environment.
Click here to register for the event
About Your Host
Renteria Counseling and Wellness is dedicated to providing compassionate and comprehensive mental helath support. Your host for this mindfulness meditation series is not only an experienced therapist but also a registered yoga teacher, combining therapeutic expertise with the transformative power of mindfulness practices.
What to Expect
In Week 1, we will work on building the foundation to a meditation practice. You'll learn to understand the fundamentals of mindfulness and its application in mental health and trauma recovery. We'll address common barriers to beginning a successful meditation practice, and exlore techniques to overcome these challenges. In Week 2, we'll explore how to acknowledge and accept emotions without judgement or resistance, as well as practice mindfulness exercises to enhance emotional regulation and self-compassion through a lens of trauma. We will also discuss how to deal with thoughts that inevitably arise during a meditaiton practice. In Week 3, we'll learn how to manage difficult emotions and physical pain by harnessing the power of mindfulness. You'll learn how to foster resilience through a loving-kindness meditation and forgiveness practices. We'll also discuss how to deal with trauma or anxiety triggers that may arise as you practice meditation. By week 4, you'll be enouraged to reflect on your progress throughout the series, and we'll work together to develop a personalized mindfulness practice to continue your journey towards healing and inner peace.
Who Should Attend
Anyone interested in learning about mindfulness and developing their own meditation practice may attend this workshop. This series is specifically designed for individuals who have experienced mental health concerns and carry trauma histories. Special attention is given to explore how to navigate trauma triggers, anxiety, and panic throughout the course of practicing mindfulness. Whether you are new to mindfulness or seeking to deepen your practice, this series will provide a safe and nurturing space for your growth and transformation
Event Details
The next workshop series begins September 24, 2023 and will be held on Sundays (9/24/23, 10/1/23, 10/8/23, and 10/15/23) from 1:00 to 3:00 pm. Each class is part of a cumulative learning experience. Classes cannot be purchased individually and must be purchased as the whole workshop series. Classes are held in the group space at The Healing Collective 11603 Shelbyville Rd. Suite 7. Spaces are limited to ensure an intimate and personalized experience, so we encourage early registration. No prior meditation experience is necessary-- just an open heart and a willingness to embark on a journey of self-discovery.
Registration
Click here to register for the event
For early bird princing ($160), register before September 1. After September 1, the workshop series can be purchased at regular price ($200)