Yoga
Renteria Counseling and Wellness offers Trauma Sensitive Yoga Classes on a weekly basis!
Kayla is a Yoga Alliance Registered Yoga Teacher, providing trauma-sensitive classes that are taught with compassion and awareness of how trauma impacts the brain-body connection. The mission is to help trauma-survivors, folks with mental health concerns, and those in recovery to heal and find peace in their bodies. As a teacher, Kayla values consent, knowledge, empowerment, and the idea that yoga is for every body.
Classes are held at 11603 Shelbyville Rd. Suite 7, within The Healing Collective Suites
Please register for class ahead of time, as space is limited!
One-Class Pass: $16
Six-Class Pass: $80
Ten-Class Pass: $140
Private Sessions: $95/hour or $225/3 Sessions
Yoga is a practice that involves breath work, meditation, and physical poses. Research shows that yoga has many mental health benefits, including learning to better regulate emotional responses, learning to cultivate mindfulness through breath work and movement, and increasing awareness and connection to our bodies. Yoga has been shown to lower our autonomic stress response, relax muscle tension, reduce blood pressure, and decrease emotional distress.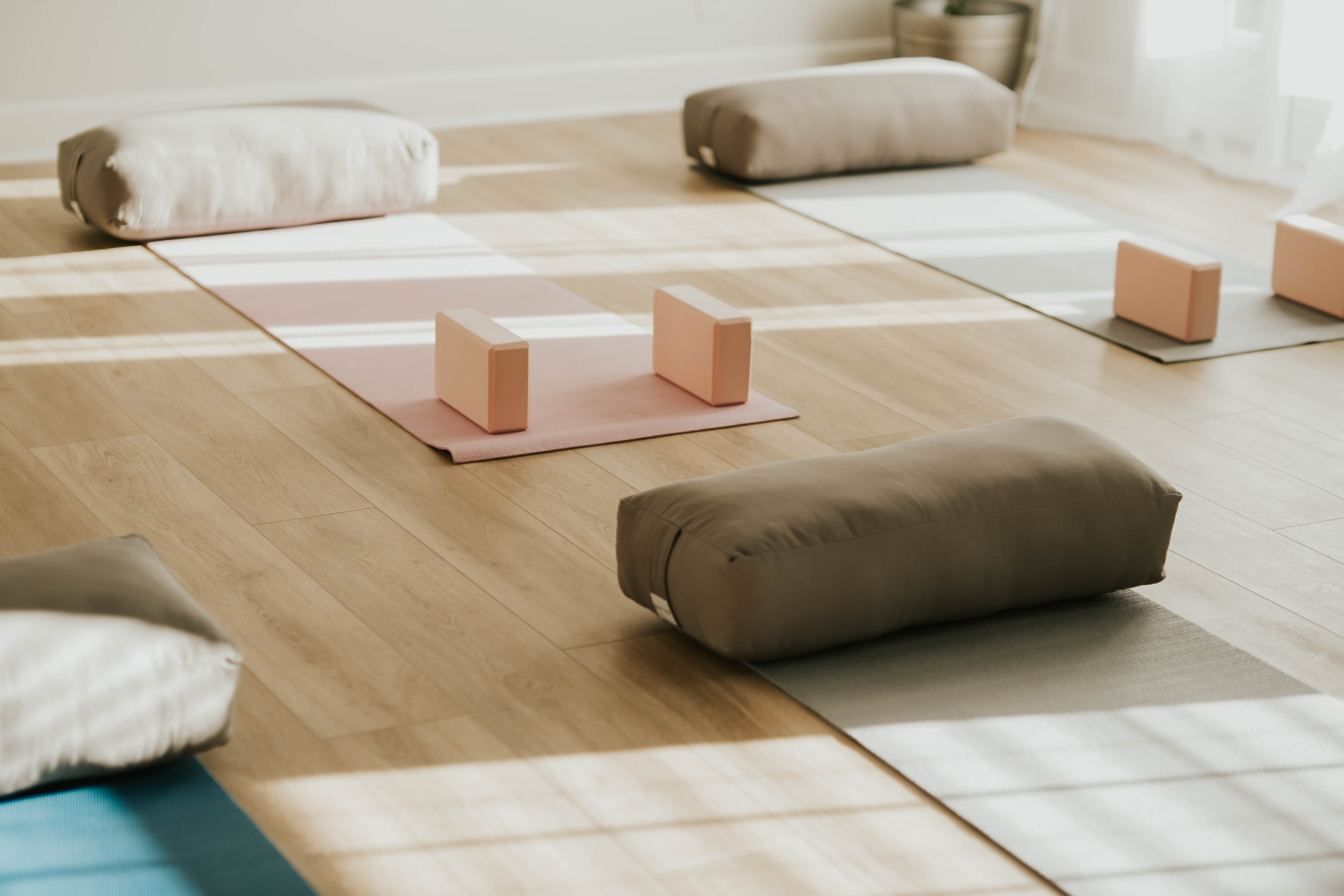 What Is Trauma-Informed Yoga?
Trauma-informed yoga means that the yoga teacher teaches classes from a trauma-informed perspective. This means that the yoga teacher has knowledge and holds awareness of how trauma affects individuals in different ways, and is sensitive to this in the way that they teach every class. In a trauma-informed yoga class, you can expect to experience the following:
Invitational language instead of strict instruction and commands
No physical hands-on adjustments or assists unless given expressed consent
The focus to be on connection to own body and not on 'achieving the right pose' or 'achieving certain level of flexibility/strength' etc.
Alternating high intensity vs. low intensity movements to increase heart rate variability
Many options, allowing each participant to practice making empowered choices, opting in or out of any portion of the class at any time.
Greater focus on breath work that helps to regulate autonomic nervous system
What Can I Expect?
Kayla Renteria is a yoga teacher, as well as a licensed therapist. She has completed trainings on trauma-informed yoga and implementing yoga techniques into trauma therapy. She teaches yoga at a studio/group room within the Healing Collective Suites, where her practice is located. Please register ahead of time for class, as space is limited! When you arrive, please check in with Kayla in the waiting area. Please use a soft voice in the waiting area, as other professionals are seeing clients.
What Should I Bring? What Should I Wear?
We have all the equipment you will need for class that you can use free of charge. You are welcome to bring your own mat or props if you prefer. Water bottles are welcome, but no food in the studio space, please. Wear something comfortable that allows you to move freely and stretch, like yoga pants or bike shorts, and a fitted or long shirt.